26 Nov

How Professional Mentors Survive the Holidays, Part Two
What professional mentors need to know to maintain productivity and morale during the holidays
'Twas the days before Thanksgiving and all through the job were the humming of vacation gladness, with thoughts of cakes, cookies, and pies…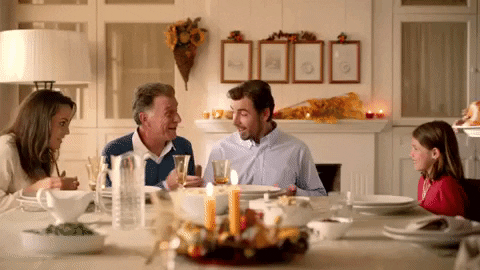 In our last post, we explored how to survive balancing the personal demands of the holiday season, while maintaining your focus and momentum at work. By now, I hope that you have made your priority list and removed digital distractions. Here are the last three tips within your holiday survival guide. Using these tips will help you maintain focus and momentum to balance both professional and personal demands over the busy holiday season.
Step #3: End with the beginning in mind
Use the holidays as an opportunity to get ahead on projects that are coming in the New Year! While everyone is focused on who is their office secret Santa, you'll have a jumpstart on setting the stage for success on your projects and tasks that will pile up quickly in January. Begin to set up tasks so that you are working ahead of schedule by scheduling recurring meetings, creating appointments, and contacting clients. Franklin Covey is known for encouraging us to "begin with the end in mind" by thinking of the outcomes we want to guide us in how we start. Use this same philosophy in how you end the year so that you set yourself up to a great start!
Step #4: Engage the heart
Keep in mind the spirit of the season! It may be easy to get overwhelmed with shortened timeframes and deadlines at work. However, engage your heart. Use the joy of the season to fuel and ignite your approach to your job. Start each day with a fresh and clear mind. Stress can build up fast, so celebrate small wins personally and with your team. Reducing stress with gratitude will keep you motivated and ultimately make you more focused in the last 35 days of the year. Try this by taking five minutes to send a nice note to a co-worker and/or client.
Step #5: Reconnect and re-engage with yourself
The last step in our holiday survival guide is to reconnect and re-engage with yourself. The holidays are often spent connecting and engaging with family and friends. However, I want to strongly encourage you to be intentional in reflecting on the lessons, successes, and growth you've accomplished in the past year. Revisit your purpose statement. As you journal and reflect, think about how you want to present or re-present yourself in the coming year. How can you move towards being the best version of yourself? Consider also with whom you need to connect or engage to help you on your life journey. Have you considered getting a coach or mentor to assist? As you reconnect with your core, begin to set new goals and priorities for yourself. The joy of the season is presenting new hope and anticipation of a bright future. Give yourself that gift this holiday season.
How have you survived the demands of work and the holiday season? We'd love to hear your tips below. Be sure to use these tips in our holiday survival guide and let us know your outcome. Comment and subscribe.